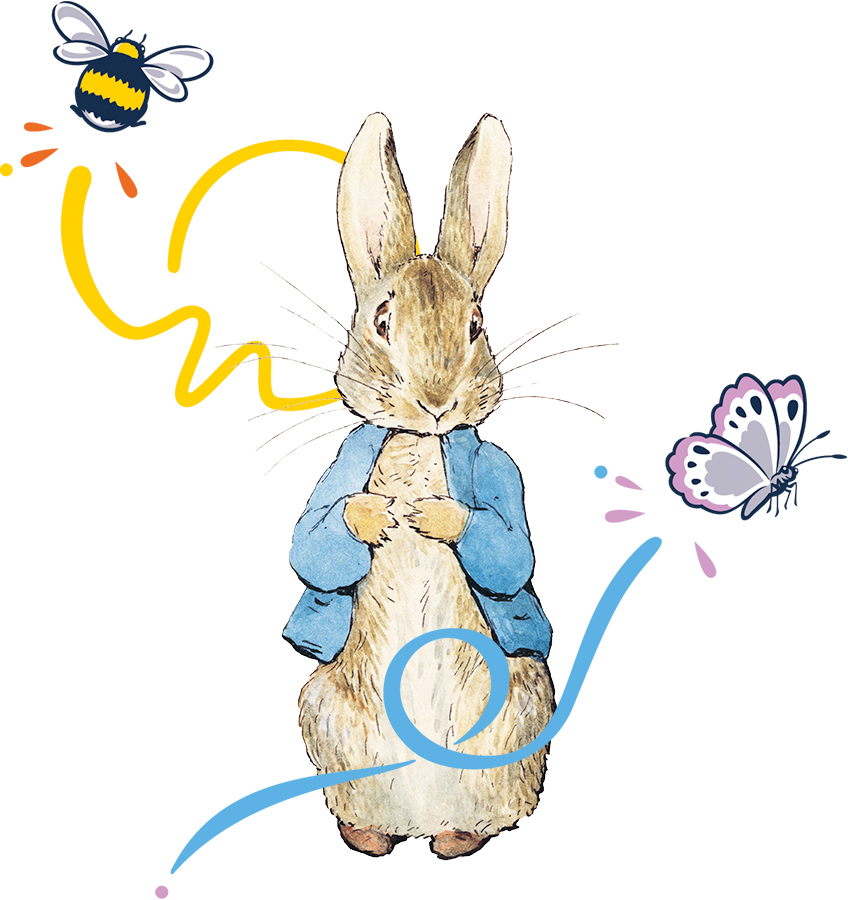 Welcome to
Our World
Welcome to the official home of Peter Rabbit and his friends. Here you'll find news, information and activities to delight little bunnies.
Peter Picnic Parties with Nadiya Hussain
We've partnered with Nadiya Hussain to celebrate 120 Years of Mischief! Nadiya has created a Peter Rabbit inspired Parsnip and Blackberry cake. Click the link below for the recipe and for everything you need to have your own Peter Picnic Party.
Find out more
Grow with Peter Rabbit
To mark 120 Years of Mischief, we've teamed up with pioneering garden designers Grow2Know so your little bunny can grow, learn and play with Peter Rabbit.
Find out more
New book
Tales from the Countryside
Featuring 24 new stories and activities, join Peter as he discovers the changing seasons – the perfect Christmas gift!
Buy from
Shop & Visit
Books, products and experiences
Check out our latest books, products and experiences from The World of Peter Rabbit. Featuring everything from picture books to gifts to Peter Rabbit events.
Find out more
He's back!
Peter Rabbit 2 - the highly anticipated sequel - is now available on Blu-Ray and digital.